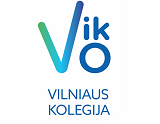 Pradedame naują tarptautinį projektą
2022-01-14
Vilniaus kolegijos Ekonomikos fakultetas pradeda vykdyti ir koordinuoti Erasmus+ programos aukštojo mokslo strateginių partnerysčių projektą "Digital readiness and capacity building of humanities professors in universities through partnership with digital technologies companies (Nr. 2021-1-LT-01-KA220-HED-000031124), kurio vykdymo laikotarpis – 2022 m. sausio 1 d.–2023 m. gruodžio 31 d.
Projekte dalyvauja partneriai iš šešių šalių: Lietuvos, Lenkijos, Bulgarijos, Rumunijos, Italijos ir Graikijos. Partneriai: Lenkijoje – Fundacja Rozwoju Aktywnosci Miedzynarodowej i Edukacyjnej, Bulgarijoje – Pax Rhodopica Foundation, Rumunijoje – Universitatea Transilvania Din Brasov, Italijoje –  Prism Impresa Sociale S.R.L., Graikijoje – Panepistimio Patron.
Projekto metu bus kuriami keturi intelektiniai produktai: DigitUni metodinė priemonė, DigitUni nuotolinio mokymosi priemonių rinkinys, DigitUni nuotolinių mokymosi priemonių gidas ir DigitUni e-platforma ir interaktyvi biblioteka. Prie intelektinių produktų kūrimo prisidės ir tyrėjai iš Vilniaus kolegijos Elektronikos ir informatikos fakulteto.
Planuojami trys tarptautiniai partnerių susitikimai. Pirmasis virtualus partnerių susitikimas vyks 2022 m. vasario mėn.
Ekonomikos fakulteto projektų vadovė Daiva Kelpšaitė